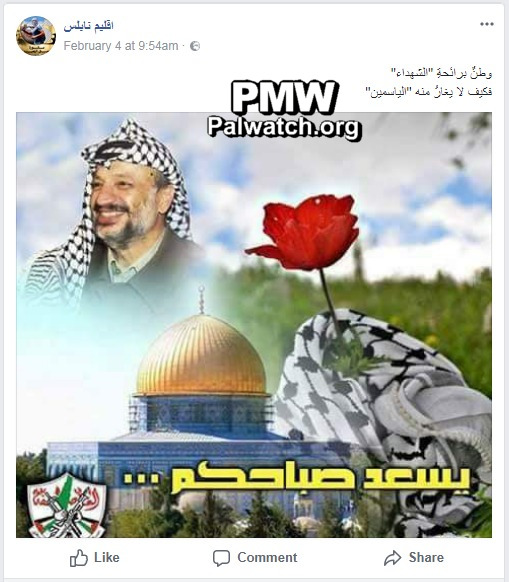 Image and text posted on the Facebook page of the Fatah Movement – Nablus Branch
Posted text:
"A homeland in the fragrance of the Martyrs (
Shahids
)
And how does the fragrance of jasmine not disappear from it?"
The image shows a red flower with a
keffiyeh
(Arab headdress) around it. To the left is a picture of former PLO and PA Chairman Yasser Arafat, and under it the Dome of the Rock. In the bottom left corner is the Fatah logo that includes a grenade, crossed rifles, and the PA map of "Palestine" that presents all of Israel as "Palestine" together with the PA areas.
Text on image:
"Good morning to you"
Click to view bulletin

Click here to read the full article on its original website.